6B07101 Mechanical Engineering
Faculty of engineering and digital technology → Department of Transport and Mechanical Engineering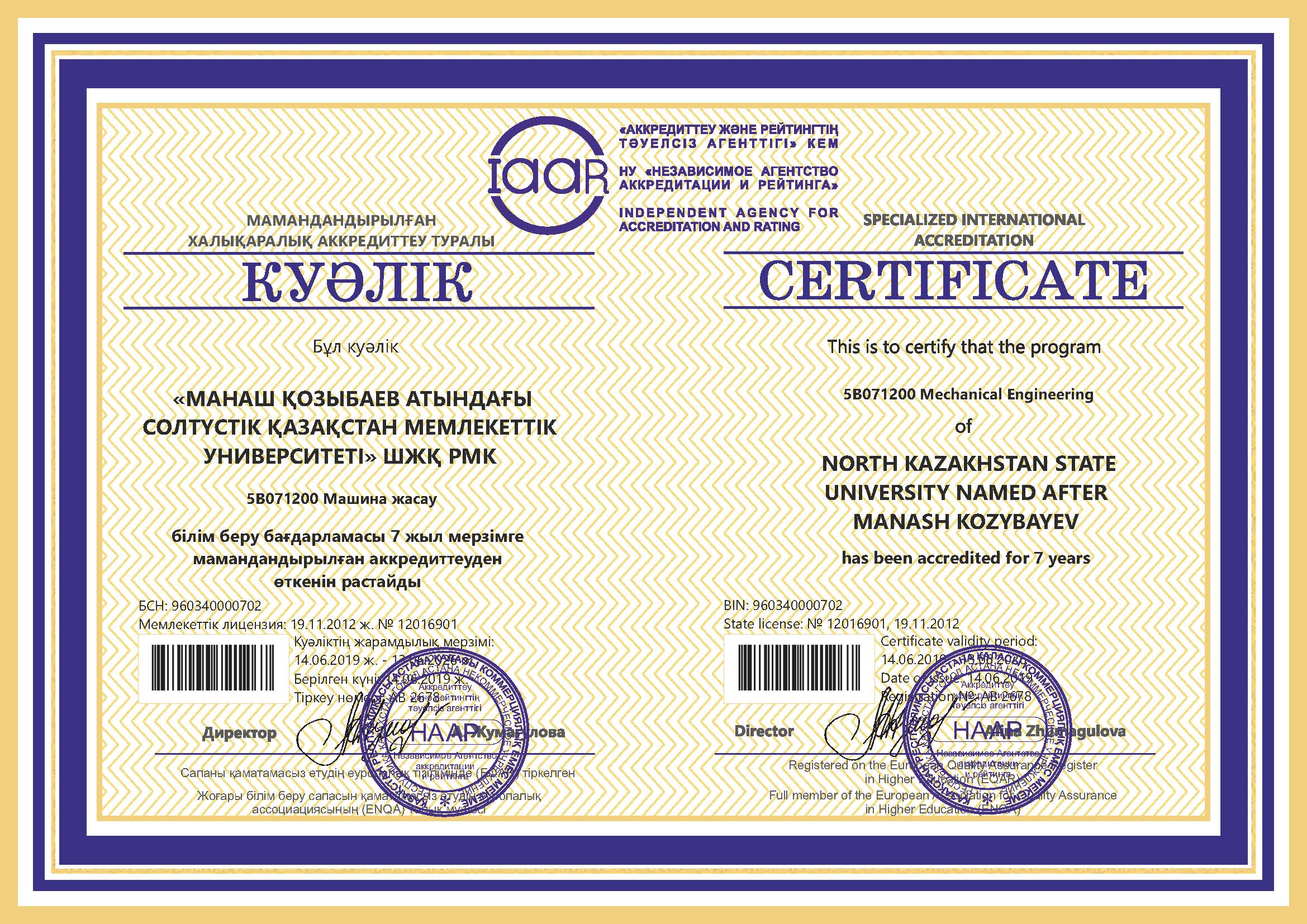 Academic Degree: Bachelor of engineering and technology in the specialty 6B07101 "Mechanical Engineering"
Practice Areas: manufacturing, all industries, including the military-industrial industry, transport and communications, agriculture, utilities, education and consumption.
Objects of professional activities: administrative institutions, businesses, organizations of state and non-state forms of government property, including industry, agriculture, utilities, military-industrial complex, the spheres of production and consumption.
Professional activities:
organizational and management;

production and technological;

design and engineering;

settlement project;

experimental Research.
Content of professional activities includes a set of tools, techniques and methods of production and technology, engineering design, experimental research, organizational, economic and administrative activities, as well as settlement and related services, aimed at the production of competitive products on the basis of machinery constructionapplication of advanced design techniques.